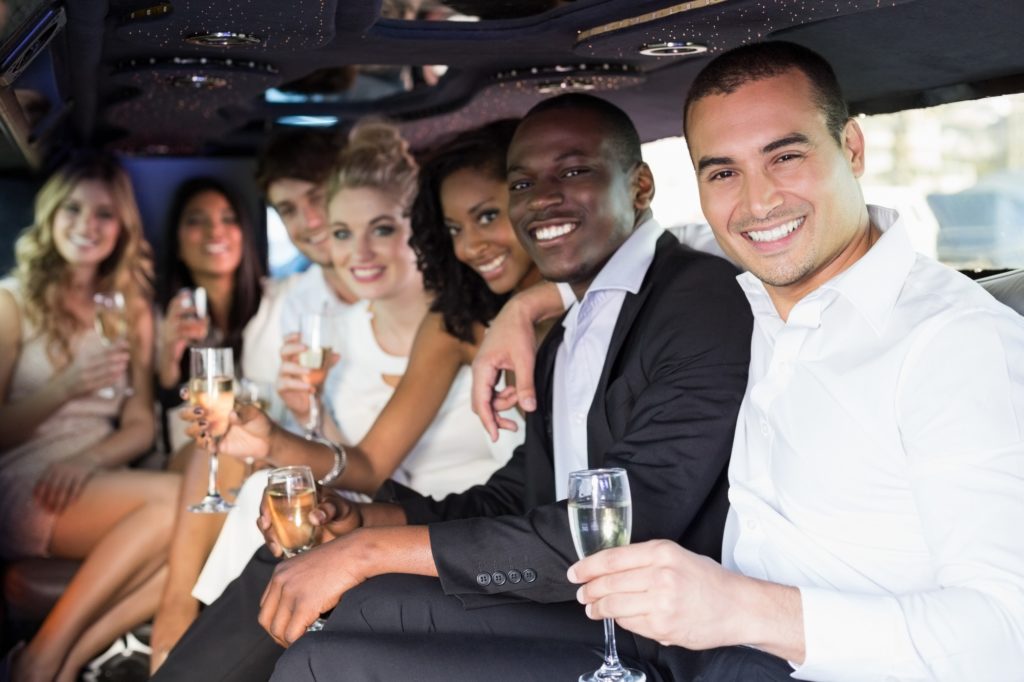 There are over 5,496 limo service providers in operation today. The industry continues to thrive thanks to passengers who want to make their special events as memorable as possible.
A limo is more than a beautiful vehicle; it's also a safe and comfortable way to transport large numbers of passengers.
The two events you may think of first when you hear the word "limo" are proms and weddings, but they can be used for so much more. Read on for 10 occasions that make the perfect excuse to rent a limo.
1. Airport Transfers
2,900,000 passengers fly in and out of airports every day in the US alone. They're a convenient way to travel but come with hassles like frequent transfers and a lack of parking.
Limos are one of the best airport transfer methods. They're convenient, comfortable, and can park in places that may be inaccessible to other vehicles.
Your driver may also offer a special airport transfer rate. This discount lets you save money while getting the most comfortable experience possible.
2. Weekday Trips
All you need to hire a limo is a fully planned trip and a few friends who all have a free weekday or two.
You'll save money if you don't book during the weekend, especially if you make your reservation between Sunday-Thursday. You'll avoid the increased Saturday rates and weekend hourly minimums that some limo service providers charge.
3. Bachelor and Bachelorette Parties
Bachelorette and bachelor parties are major events, and a recent survey shows that 50% last for multiple days.
Bachelorette parties cost, on average:
$317 for 1 day
$579 for 2 days
$773 for 3 days
$906 for 4 days
$1,900 for 5 or more days
Bachelor parties cost, on average:
$813 for 1 day
$841 for 2 days
$1,144 for 3 days
$1,301 for 4 days
$1,362 for 5 days or more
Finding an affordable specialty car service provider is one of the best ways to reduce these costs while getting the best experience for your money. Everyone can stay cradled in comfort for however long the party lasts.
4. Concerts
Seeing your favorite celebrity onstage can be a once-in-a-lifetime experience, so it deserves a once-in-a-lifetime transportation method.
Hiring a limo service is especially useful if you want to bring a large group of fellow fans along with you to the concert. It will accommodate them all and provide a place to rest between performances.
5. Honeymoons
The average cost of a honeymoon is $4,466, with prices climbing to $8,200 for exotic locations. A limo service can make the trip special without breaking the bank.
If you don't need to fly to reach your preferred destination, your driver can provide a luxurious ride the whole way there. If you do need to chart a flight, you'll be able to use the limo to enjoy more convenient airport transfers.
6. Client Meetings and Business Travel
Clients and customers form an initial impression of you and your business in 7 seconds or less. They'll create this image based on several factors, including:
Appearance
Competence
Personality
Core values
Arriving in a limo is one of the best ways to maintain and create a professional image. Use them for meetings with clients or shareholders and any other essential business function.
Hiring a professional limo driver to handle all of your business travel may be best if you constantly go from place to place as part of your work. You could also save the limo for the most crucial business functions when you need to make the best possible first impression.
7. Wine and City Tours
Wine tourism is a profitable industry, generating $20 billion in revenue in the US alone. The trips allow you to taste new flavors, see beautiful vineyards, and more.
Deciding which limo service to hire for your transportation needs is the first step, and the next is to choose which route to take. Options for a wine tour in Pennsylvania include:
Berks County Wine Trail
Brandywine Valley Wine Trail
Bucks County Wine Trail
Endless Mountains Wine Trail
Groundhog Wine Trail
Lake Erie Wine Country
Lehigh Valley Wine Trail
Hershey-Harrisburg Wine Country
Mason-Dixon Wine Trail
Montgomery County Wine Trail
Southwest Passage Wine Trail
Susquehanna Heartland Wine Trail
Limos are also the perfect way to tour an unfamiliar city. A driver can show you the most memorable sites while you sit back in luxury and observe.
8. Awards Shows/Galas
Awards shows and galas recognize professionals who have succeeded in their fields. This is why your mode of transportation to these events should help convey a professional image.
A limo driver is perfect for everyone at these types of events. This includes:
Hosts
Attendees
Award recipients
Speakers
A limo will give you an enviable ride to and from the event. They also allow you to treat friends or coworkers during the afterparty.
9. Coming-of-Age Ceremonies
Many cultures use coming-of-age ceremonies to mark the day a child reaches a certain age. These include quinceaneras and bar mitzvahs.
Consider hiring a limo service for this special event. It can transfer the honoree and their guests to their final destination. The right vehicle can be an event in and of itself and serve as the perfect place to hold the festivities.
10. Gifts
A limo ride makes a wonderful gift all on its own. It's also the best form of special occasion transportation to add on to other special experiences you've planned.
Limos are a perfect option during any special occasion where you'd normally give a gift. Hire one for your anniversary, a loved one's birthday, as a Christmas present, or just as a way to show you care.
Where to Hire a Limo
Riding in a limo is an experience everyone should have once in their lifetime, and there are plenty of opportunities to do so. It's a great transportation option for everything from a simple weekend trip to a lavish awards ceremony.
Finding the right limo service provider is just as important as choosing the right time to use their services. You need a quality company you can trust to provide the quality experience you expect.
Allied Limo is a professional Philadelphia car service providing luxury vehicles for any occasion. Contact us today for more information.