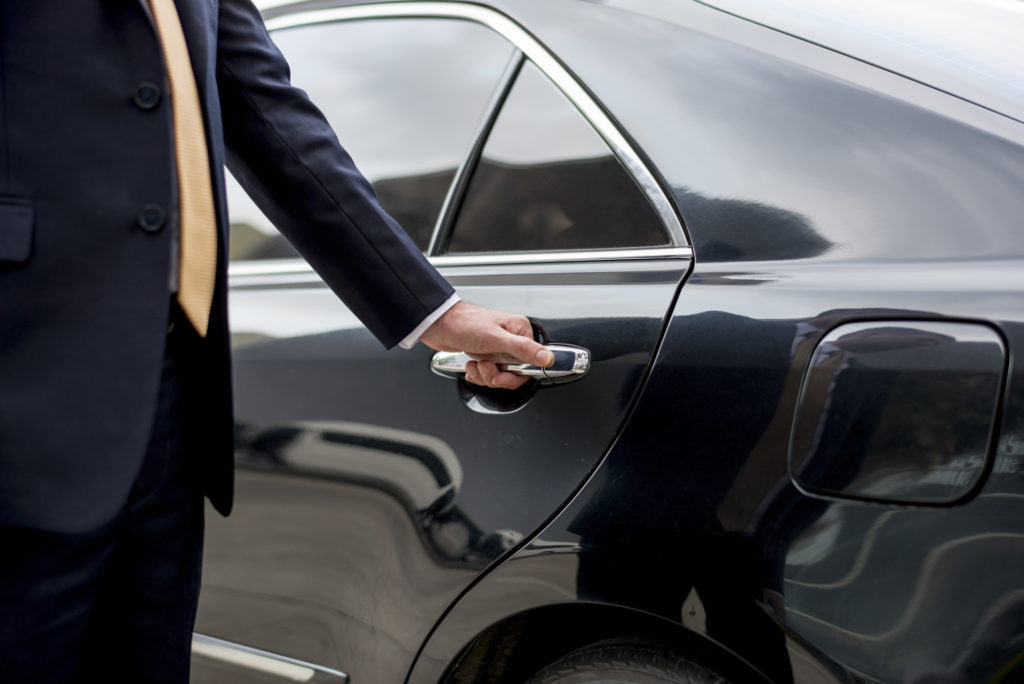 There are about 5,000 public airports scattered throughout the U.S. at this time. If you ever need a ride to one, you should consider calling on an airport shuttle service for a lift.
Before you do, though, you should check out all of the different airport shuttle service options available to you. The airport shuttle industry has blossomed into a billion-dollar business, which means you shouldn't have any shortage of options in your area.
While you're sifting through your options, you should consider a handful of key factors that will help you land on the right airport shuttle service in the end. Check out seven of these factors below and keep them in mind as you search for a shuttle to take you to your desired airport.
1. Location
When you're in the market for an airport shuttle service, it's usually a good idea to kick things off by Googling something like "shuttle service options near me." This will provide you with a long list of airport shuttle services in your general area.
You ideally want to work with the shuttle services that are located in or near your city or town. It'll ensure that they're able to pick up on time and get you to the airport.
If you reach out to an airport shuttle service located a few towns over, it could come back to bite you later on. That service could get stuck in traffic on their way to get you and throw your whole schedule off track. You won't have to worry about this happening when your shuttle service is located closer to you.
2. Experience
Once you have a list of local airport shuttle services in your hands, you should visit each of their websites to see what they're all about. They should each have a section on their site dedicated to telling their story.
You can use this to find out approximately how much experience they have. In a perfect world, you want them to have at least a few years of experience under their belts, if not a few decades.
The more experienced that an airport shuttle service is, the better your experience with them is going to be when everything is all said and done.
3. Fleet
While you're in the process of poking around on an airport shuttle service's website, you shouldn't be shy about taking a look at their fleet to see what they're working with. Their fleet should be filled with a wide range of different vehicles that they can use to transport you to the airport.
In some cases, you might be traveling to the airport alone, in which case a luxury sedan will work just fine for you. But in other instances, you might be traveling to the airport with a large group, in which case you'll want a shuttle service to pick you up in an SUV, a passenger van, or possibly even a bus.
If a shuttle service doesn't have much of a fleet, it might mean that they're not established enough just yet. You should touch base with a different shuttle service that is going to have more vehicle options to offer to you.
4. Services
In addition to looking at the fleet that an airport shuttle service has to offer, you should also scope out the list of their services to see everything they're able to bring to the table. There is likely going to come a time when you'll need a transportation company to take you somewhere other than the airport—and it would be nice if the same company that takes you to the airport could also take you to other places, too.
Here are some of the services that you'll want to see on an airport shuttle service's website:
Corporate Transportation Service
Leisure Travel Limo & Bus Service
Train Station Transportation Service
Team Sports & Athletics Transportation
And More!
The company that you choose to go with should be capable of providing you with a little bit of everything in terms of transportation services. If they can't, there's a good chance that they're not the right choice for you.
5. Reputation
What do the other people who live in your area have to say about an airport shuttle service that you're considering? You want them to have nothing but nice things to say about the company that you end up hiring.
You should search for online customer reviews for each shuttle service that you have left on your list by the time you get to this point. You should then read through as many of them as you can to get a better feel for the reputation of shuttle services in your area.
If a shuttle service has a reputation for running late, providing poor customer service, or charging too much for their services, you'll know that you can cross them off your list. You want a company with a stellar reputation driving you around.
6. Cost
As you compare the reviews that people have left for the various airport shuttle services in your area, you should also go about comparing the transportation fees that they offer to their customers. You're likely going to find that most companies will have different prices for each of their services.
You don't necessarily want to just choose the cheapest shuttle service that you can find. But at the same time, you don't want one that's going to cost an arm and a leg, either. You should look high and low for the companies that are going to extend the fairest and most affordable prices around so that you can get to the airport without breaking the bank.
7. Insurance
All of the factors that we've listed here are obviously important. But you could argue that this one is the most important of the bunch.
You should not, under any circumstances, agree to work with an airport shuttle service if they aren't properly insured. You're going to be asking for trouble if you do.
You should always ask to see proof of insurance before trusting a shuttle service. It'll provide you with peace of mind as you do business with them.
Contact Us to Serve as Your Airport Shuttle Service
Do you need an airport shuttle service to take you to Philadelphia International Airport or one of the other airports in the area? We would be more than happy to set you up with the transportation services you need!
We specialize in providing transportation at airports and can hook you up with a ride the next time you need one. We service the greater Philadelphia Area, Philadelphia County, Bucks County, Montgomery County, Delaware County, Mercer County, NJ, and Hunterdon County, NJ.
Get in touch with us today to make a reservation.