The holidays are filled with joy, and one tradition many families enjoy is taking a limo tour of holiday lights in the Philadelphia region. There are a number of neighborhoods that cater to this desire every year and it is quite the experience! Allied Limousine can relieve the stress of driving through the congested neighborhood streets and allow you to enjoy the ride and simply view the lights and decorations with pleasure while you relax in one of our vehicles.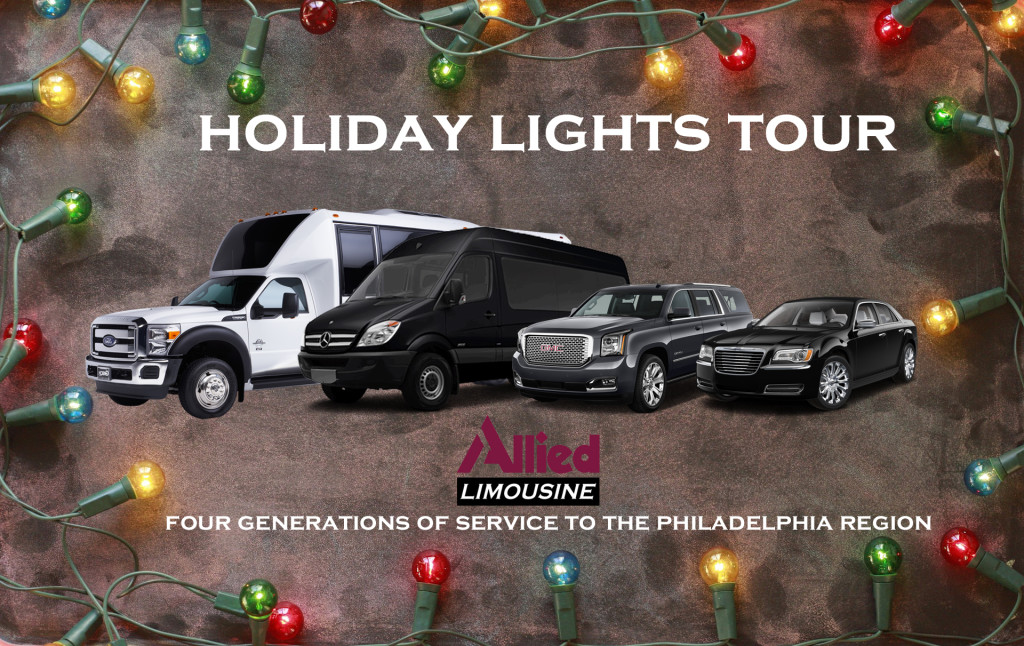 Locations of Interest
Some of these locations charge a cover charge per carload, so please verify before booking.
Philadelphia, PA – If you're looking for an influx of Christmas cheer in Philadelphia, head to the 1600 block of South 13th street, stat. Nearly every house on the block decorates to the nines with holiday lights, over-the-top lights, garlands, inflatable snowmen, and flying reindeer, earning them the much-deserved nickname, The Miracle on South 13th.
Yardley, PA – Gaze at the three million glittering Christmas lights as you take a ride through the annual holiday light show at Shady Brook Farm. The area's most extravagant light show features acres of holiday light displays that you can see from a vehicle on the two mile route. When you are done, stop by the Farm Market to pick up a steaming cup of hot chocolate and everything you need to make s'mores and cook over an open fire outdoors at the farm. The holiday light show costs $30 per car load and is additional to the hourly rate for the vehicle.
Bernville, PA – Koziar's Christmas Village provides the greatest Christmas display in the U.S., located just outside Lehigh Valley, Pa. Driving through the darkened countryside and coming over that last hill on the unlit country road is like driving into a fairyland. Suddenly, you find yourself in a dazzling valley set aglow with more Christmas lights than you have ever seen before. Adding to the magnificent beauty is the spectacular reflection of those thousands and thousands of lights in the lake situated directly in front of the main house.  It has received many awards in its long history including "Best Outdoor Display in the World" and the "Award of Excellence as one of the Top Ten Travel Attractions in Pennsylvania."
Cranbury, NJ – Keith Shaw's holiday display features musical synchronization and 120,000 lights, but it's the 36-foot-tall "mega-tree"—which boasts more holiday lights than the one at Rockefeller center—that is a particular point of pride for the Cranbury, New Jersey resident. The family also offers a "Backstage VIP Tour" for a $100 charitable donation, if you want to see the technology behind the magic, and flip the switch yourself.
How would you like to travel?
We have a number of car options in a range of sizes to fit your needs.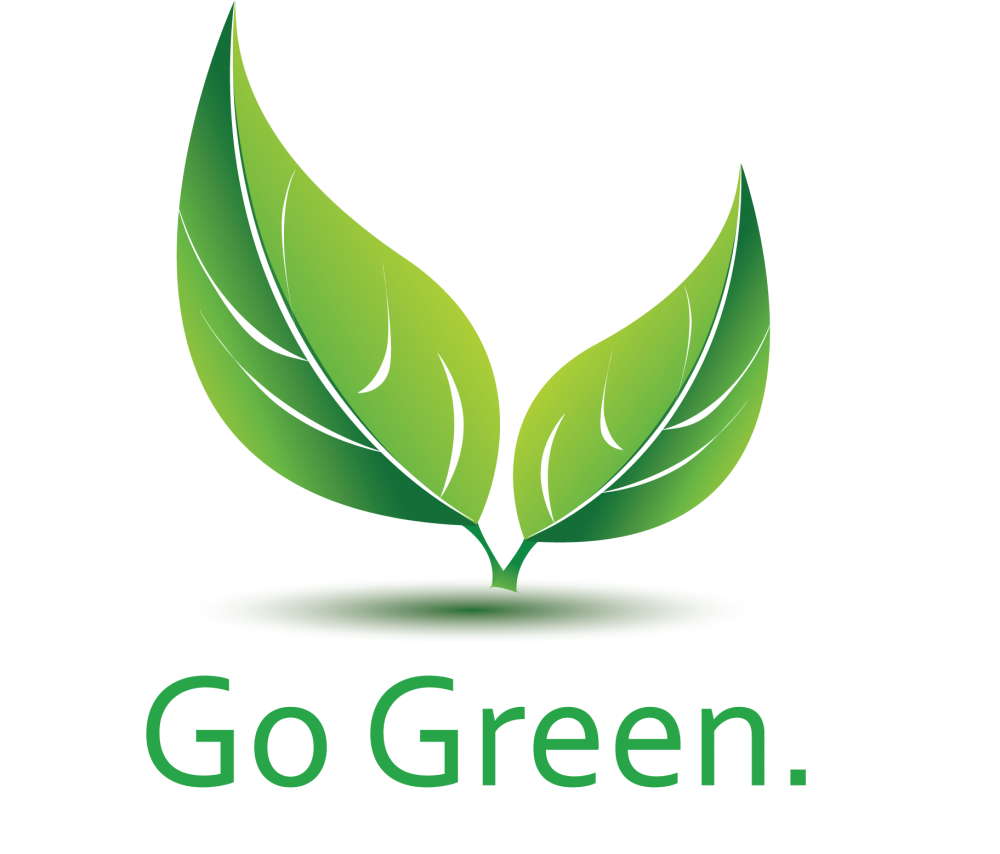 3 Passengers
$69 per hour – 3 hour minimum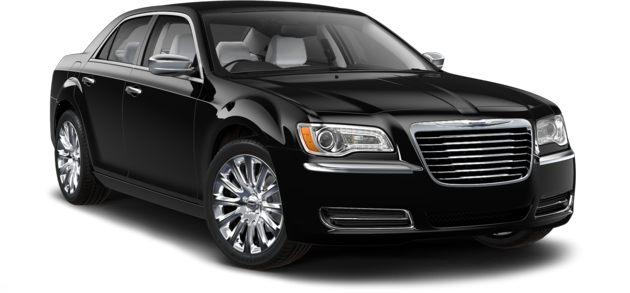 3 Passengers
$69 per hour – 3 hour minimum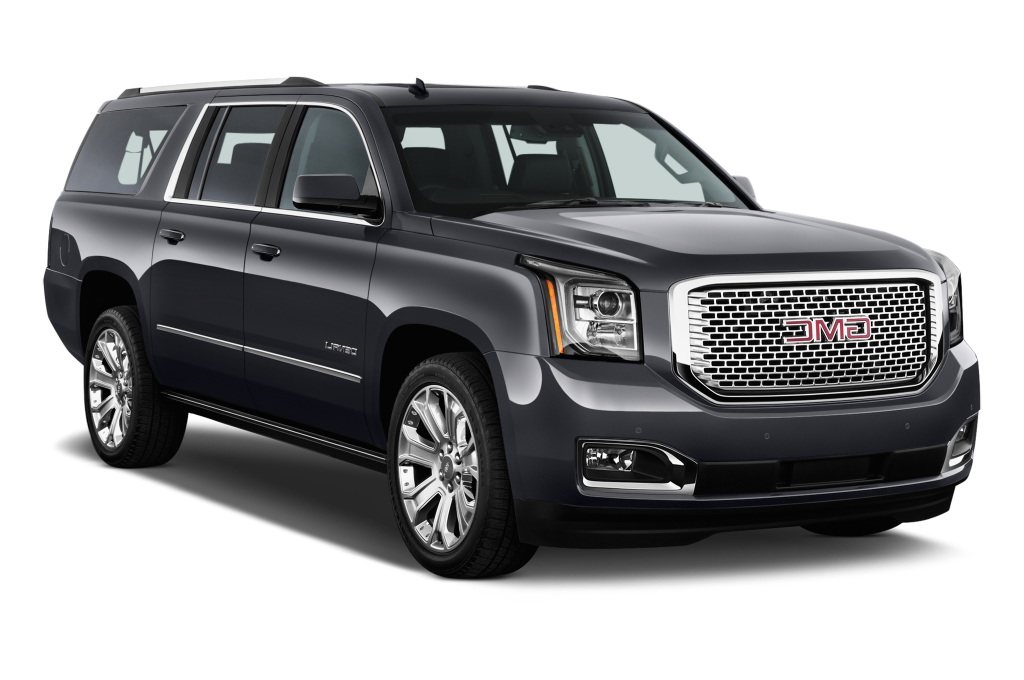 6 Passengers
$85 per hour – 3 hour minimum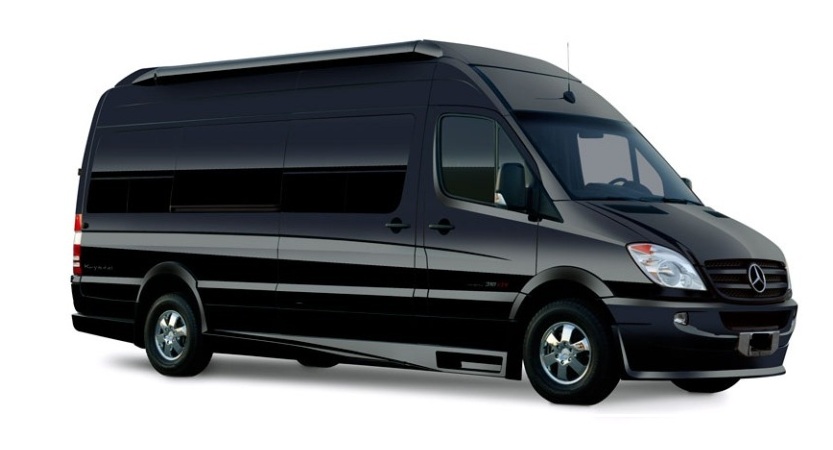 12 Passengers
$125 per hour – 4 hour minimum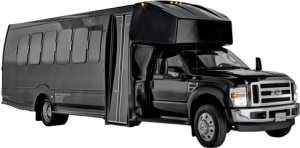 14 Passengers
$110 per hour – 4 hour minimum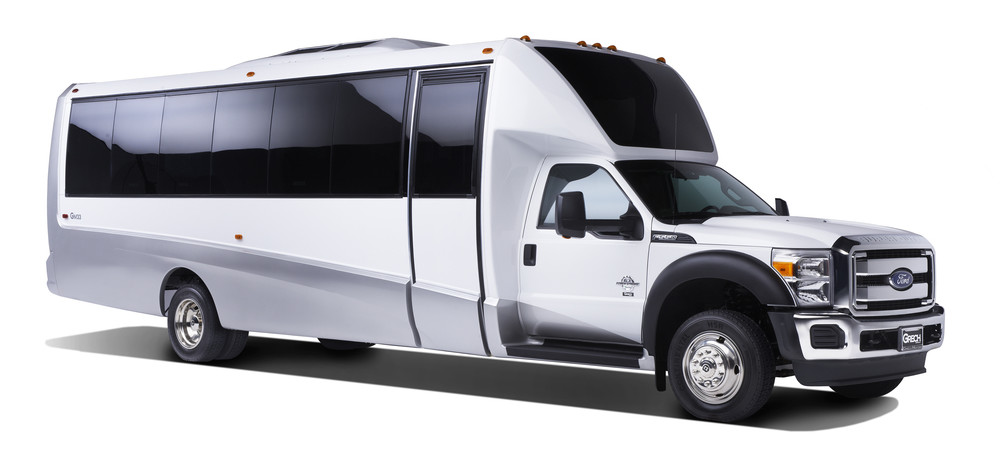 Coach Bus
18 Passengers and 28 Passengers
$115 per hour for 18 passenger – 4 hour minimum
$135 per hour for 28 passenger – 5 hour minimum
Price includes 20% suggested gratuity and 20 min local travel time. Tolls and parking not included. 

Call to Make a Reservation:
888-745-5466