It's that time of the year again where we honor Moms for the amazing jobs that they have done.
Looking to plan something special on Mother's Day? Let us help. We take care of the transportation so you can focus on the day with the family and mom. What could be more spectacular than to surprise her with a special limousine ride to brunch, dinner or her favorite destination.
Mom will love our drivers who are friendly, fun and professional.  They will have mom's interest at heart and ensure that she is treated like the Queen of the day. Expect courteous door service, drink service, escort, and anything else she may need.
Call us today to speak to one of our friendly and helpful representatives, who will happily answer questions and assist with finding a best limo for Mom.  We look forward to providing you with the best limo service in the Philadelphia area for Mother's Day.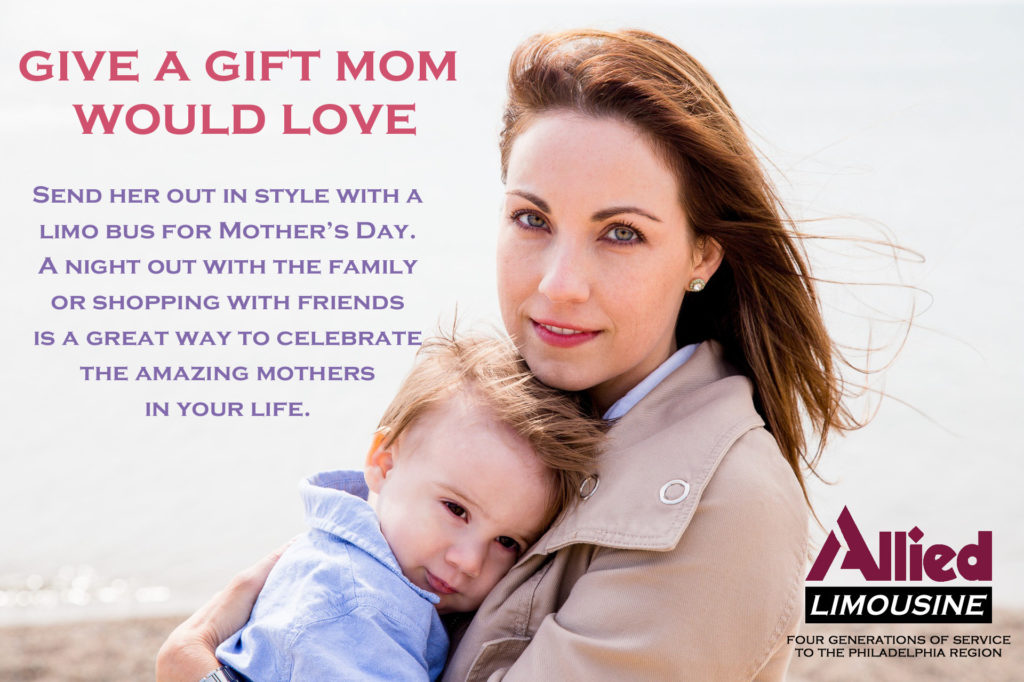 Brunch, Lunch and Dinner Options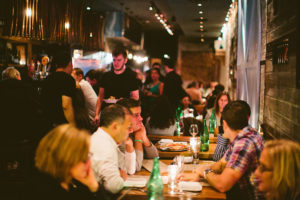 This well-loved Mediterranean enclave in Midtown Village will dish out a Mother's Day brunch, with a special menu of three courses for $40 per person. Note that the brunch will be served on the second floor, which is not handicap accessible.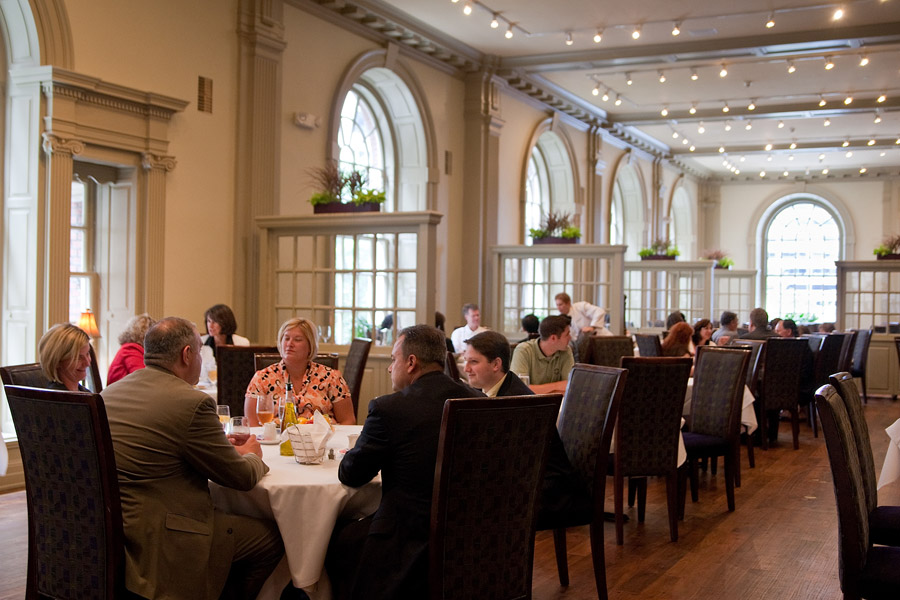 Enjoy the sumptuous Italian steakhouse's regular dinner menu from 11 a.m. to 10 p.m. or dine on the restaurant's Mother's Day specials. After 5 p.m., take advantage of Bring Your Own Wine Sunday.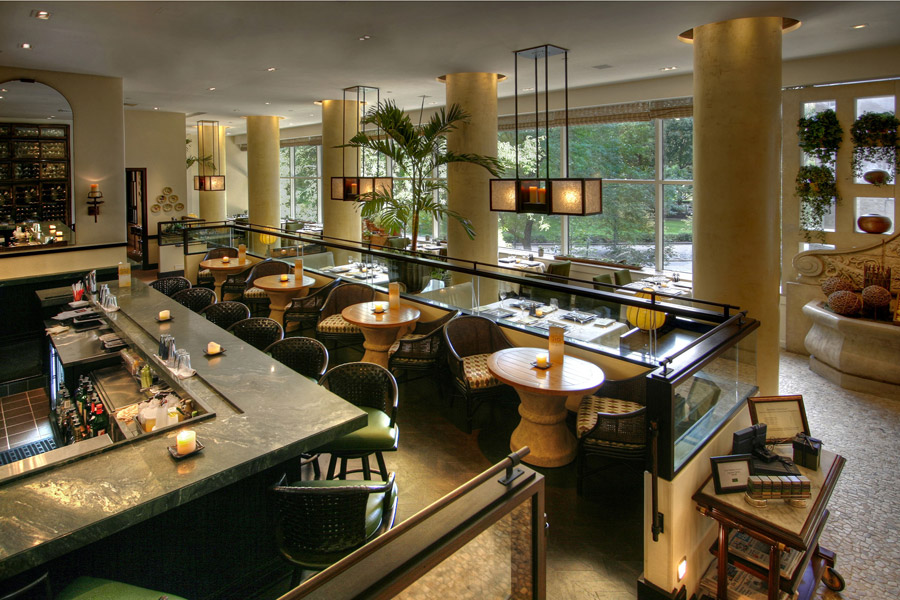 The fine dining destination in the Rittenhouse Hotel mixes it up on Mother's Day with a brunch buffet for $80 per person, accompanied by live jazz. The pared-down version of the usual Lacroix brunch menu features salad and smoked fish tables, omelet and carving station, plus entrees and dessert.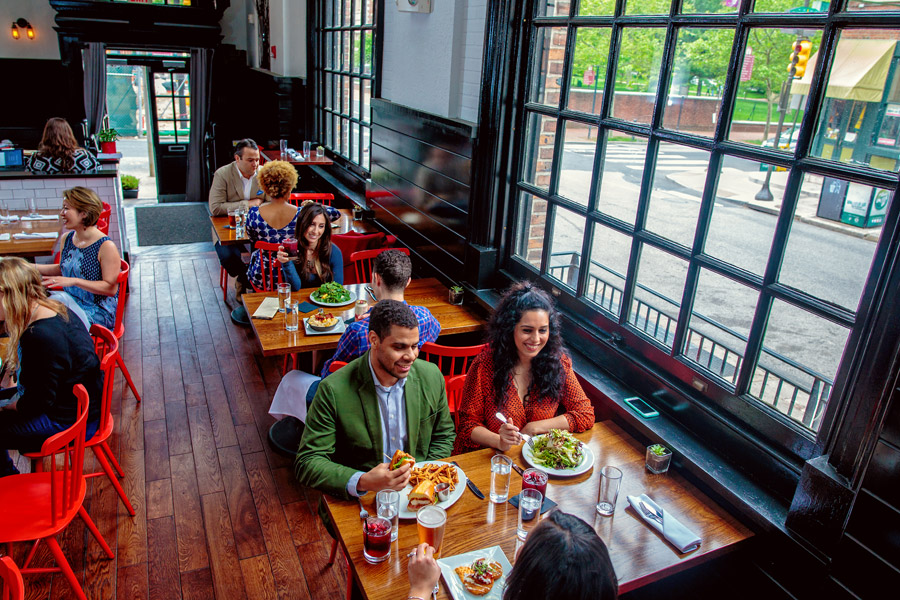 Old City's new-school American restaurant cooks up a special brunch buffet ($35; $15 for kids from 6-12; free for kids under 6). Among the Mother's Day temptations are red velvet cheesecake French toast, prime rib and a sweets station.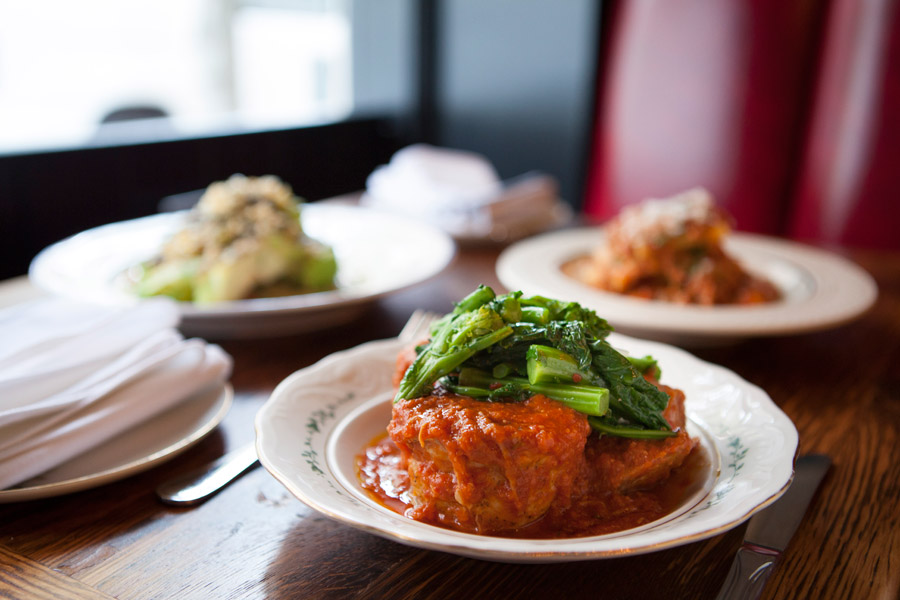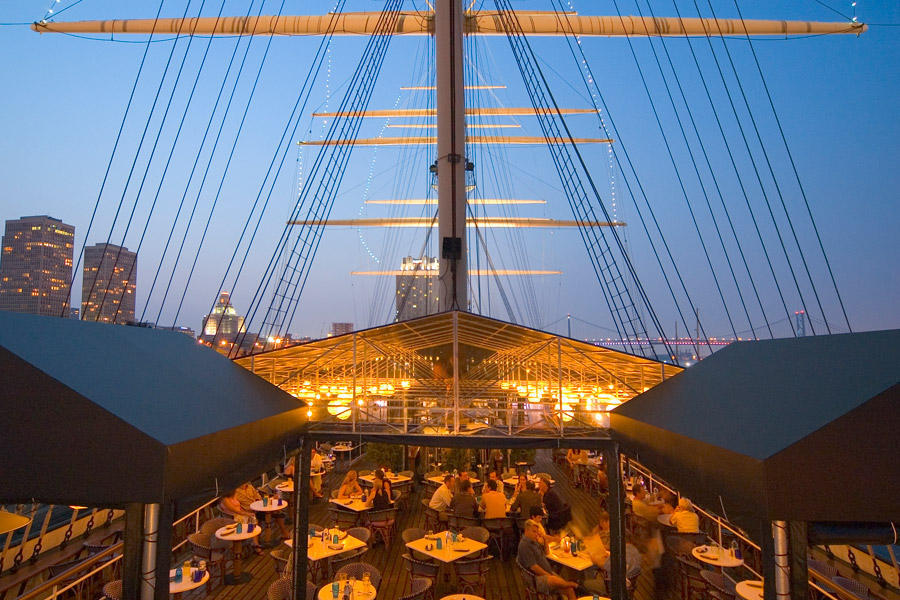 Mamas and nonnas alike can enjoy an Italian style holiday. Marcie Turney's Midtown Village eatery will serve an exclusive prix-fixe brunch (no a la carte options) for $40 a person.
The stately ship docked at Penn's Landing always makes a dramatic setting for a celebratory meal. A gorgeous Mother's Day buffet table will be open from 10 a.m. to 2 p.m., including raw bar, carving station and decadent dessert spread.
R2L, with its glamorous soaring dining room at R2L in Liberty Place is offering special prix-fixe brunch and dinner menus for the holiday. Brunch includes a buffet of salads, oysters, crostini and smoked fish, plus an entrée and dessert. Dinner proffers options like asparagus salad with bread crumbs and white asparagus aioli, veal tenderloin with morels, and mango cheesecake. Both brunch and dinner cost $75 each per person (and $25 for children 12 and under).
Reserve a table in the Jazz Parlour and lavish Mom with a three-course brunch of Southern favorites with live accompaniment. The same menu will be offered at dinner.
Courtesy of Visit Philadelphia. For more ideas, check out Visit Philadelphia: Ideas for Mom in Philadelphia 2017.
Choose the Best Limo for You
We have a number of car options in a range of sizes, so you can fit your friends – in a car and celebrate together.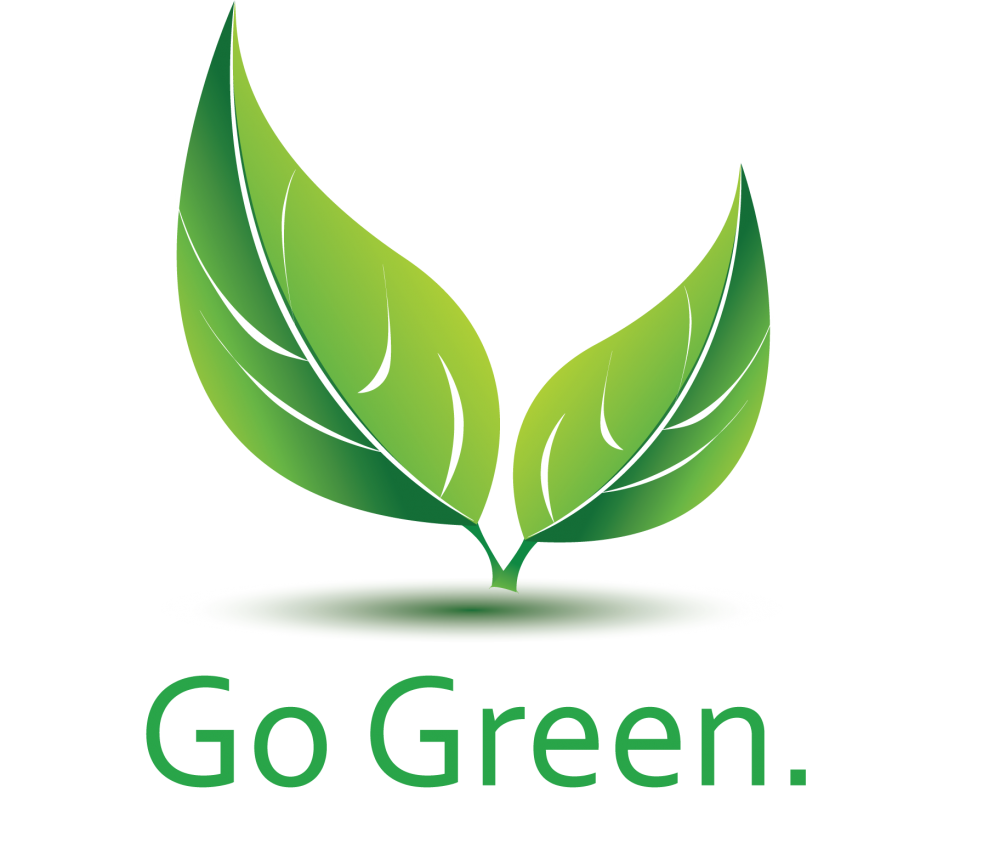 3 Passengers
$69 per hour – 3 hour minimum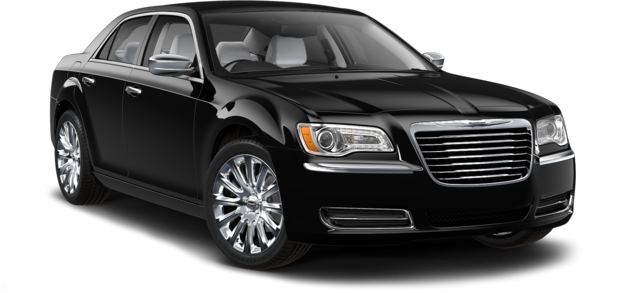 3 Passengers
$69 per hour – 3 hour minimum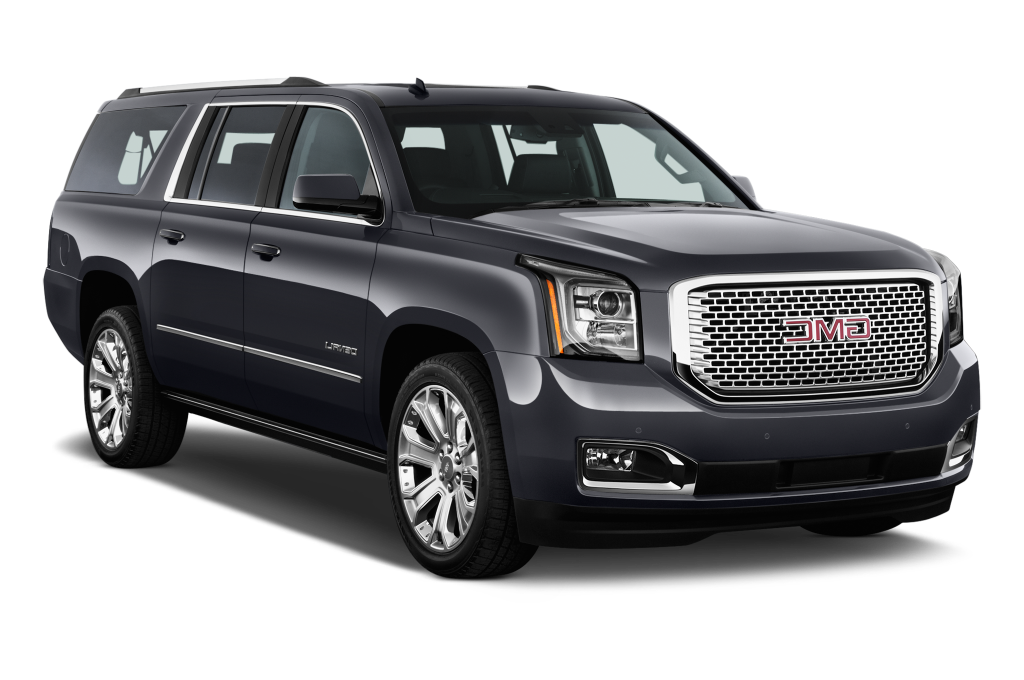 6 Passengers
$85 per hour – 3 hour minimum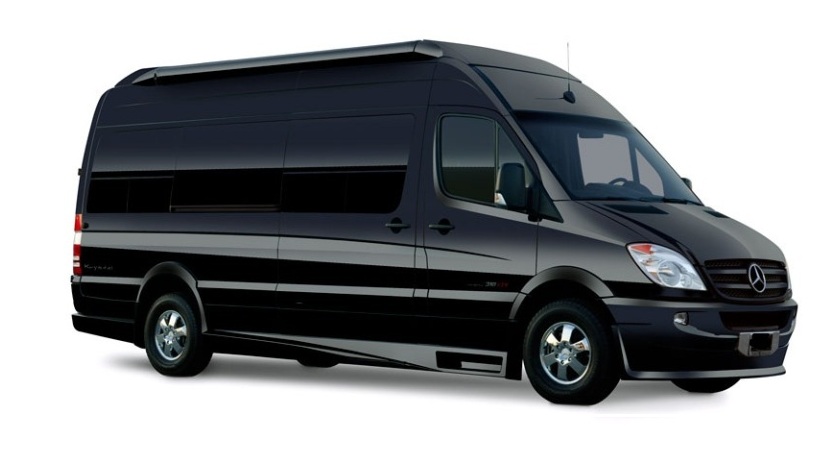 12 Passengers
$135 per hour – 4 hour minimum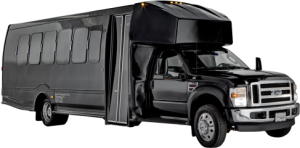 14 Passengers
$125 per hour – 4 hour minimum
18 Passengers and 28 Passengers
$115 per hour for 18 passenger – 4 hour minimum
$135 per hour for 28 passenger – 5 hour minimum
Price includes 20% suggested gratuity and 20 min local travel time. Tolls and parking not included. 
Call to Make a Reservation:
888-745-5466